Experience the beauty of Easter in the Grand way, full of flavours and colours!
Enjoying the upcoming holidays at the Grand Hotel, which in its own authentic way accompanies the awakening of spring that sharpens our senses and temps us to devote ourselves to supreme pleasures, gastronomic challenges, incomparable spa rituals and the priceless relaxation that comes with knowing that our children are enjoying their best Easter adventure.
In anticipation of the holidays, we have prepared an offer of rich packages tailored to your unique vacation experience. Immerse yourself fully in the relaxing, fun, delicious and magical experience that Grand Holiday Packages bring to you.
EASTER CHILDREN ENTERTAINMENT
on 15th and 16th April 2023
Easter is welcomed in the Grand with dancing and singing! Your little ones will spend the evening of April 15 with karaoke, Just dance, the inevitable limbo dance and the opportunity to show their talent! On April 16, the day of Easter, a whole mountain of entertainment awaits them, especially designed for this day! Easter egg decorating, a painting and modelling workshop, a cooking workshop will await those who enjoy dipping their hands in flour, and social games will precede the Great Egg Hunt and the theatrical performance!
ETHER SPA CONCEPT
The uniqueness of the occasion also demands the uniqueness of relaxation, which takes on a new meaning in our Ether Spa. Indulging in our exclusive treatments will mean that you have recognized the special care we have taken to tailor them to your unique needs.
If you want an extra touch of personalization, create your own combination of essential oils in our Aromatic Laboratory! If your children want to come with you, bring them!
With our Spa therapists, they will make a face mask and experience a real little Spa facial and manicure with a butterfly touch.
EASTER LUNCH
A grandiose feast for all your senses begins with a sumptuous sight of delicacies that captivate you with their scents, skilfully combining your memories of your favourite flavours and your most refined expectations.
If the rich aromas intrigue you – our Chefs will introduce you to the hidden secrets of top specialties. And don't worry about the little ones, when they finish their lunch, they will enjoy the top entertainment!
GREAT MAGIC SHOW
Where reality begins and where magic ends, and what secrets lie in the hands of our magicians, Pixie and Bunny, a tandem that challenges your sense of sight!
Is your mind playing tricks on you? You blink rapidly, staring wide-eyed, but nothing changes! In front of you, things continue to disappear, levitate and change places, and the wonder of the experience does not end there, because there is no end to the illusion and magic they create.
You will find out, but it will not be fully revealed, at the big magical party, on April 16 in the Garden restaurant.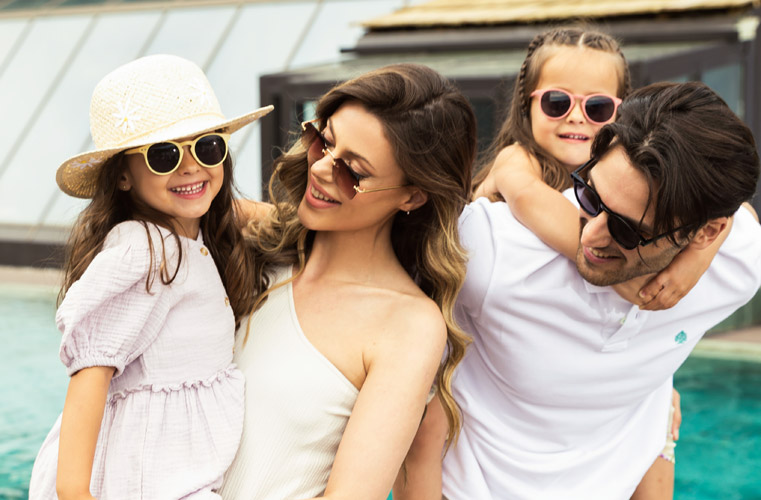 Sign up for our newsletter and let us introduce you to grand experiences.